If you're looking for gorgeous Christmas tableware as an investment this year, then this article is definitely worth a look at. Christmas dinnerware is an important investment because the set you decide to purchase will be with your family for some time. It is hard to choose what is right. Often, Christmas dinnerware options range from the traditional red and green, or a Santa Claus pattern. Or even to pinks and blues with dogs and red trucks.
As professional china makers, the Christmas dinnerware we will share below is the best of the best. Our best advice? Check out each link, target the dinnerware set you want, and then check the sales every week! If all goes well, we hope you'll pick your favorite dinnerware as you read this article.
These are the best Christmas dinnerware sets
Black And White Stoneware Dinnerware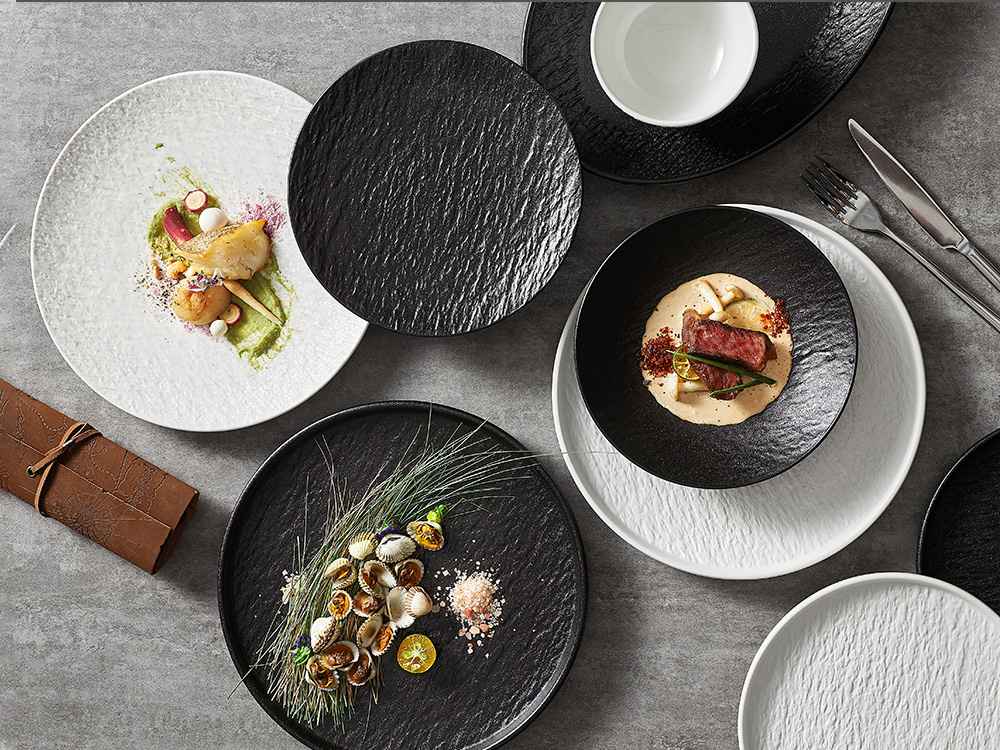 No one can refuse such a set of tableware. Serving dipping sauces and finger foods in a stylish way, every guest will enjoy the unusual sensation. The surface is modeled after slate and offers a unique tactile experience thanks to its slightly rough surface. In addition, you can use the brunch-time bowls to serve cream cheese, honey, or jam at once, which is pure luxury for your gourmet breakfast.
Striped Frosted Tableware Set
This set is a favorite at the 2022 table and is one of our most popular collections. So it could definitely be at the top of our list! Minimalist lines surround the surface of the delicate dinnerware. The best part is that in addition to as serving pieces, these pieces are great for enhancing the presentation of your dishes.
If you love this collection as much as I do, you'll want to complete your Christmas table setting with these dinner plates and bowls.
Hand-made Ceramic Tableware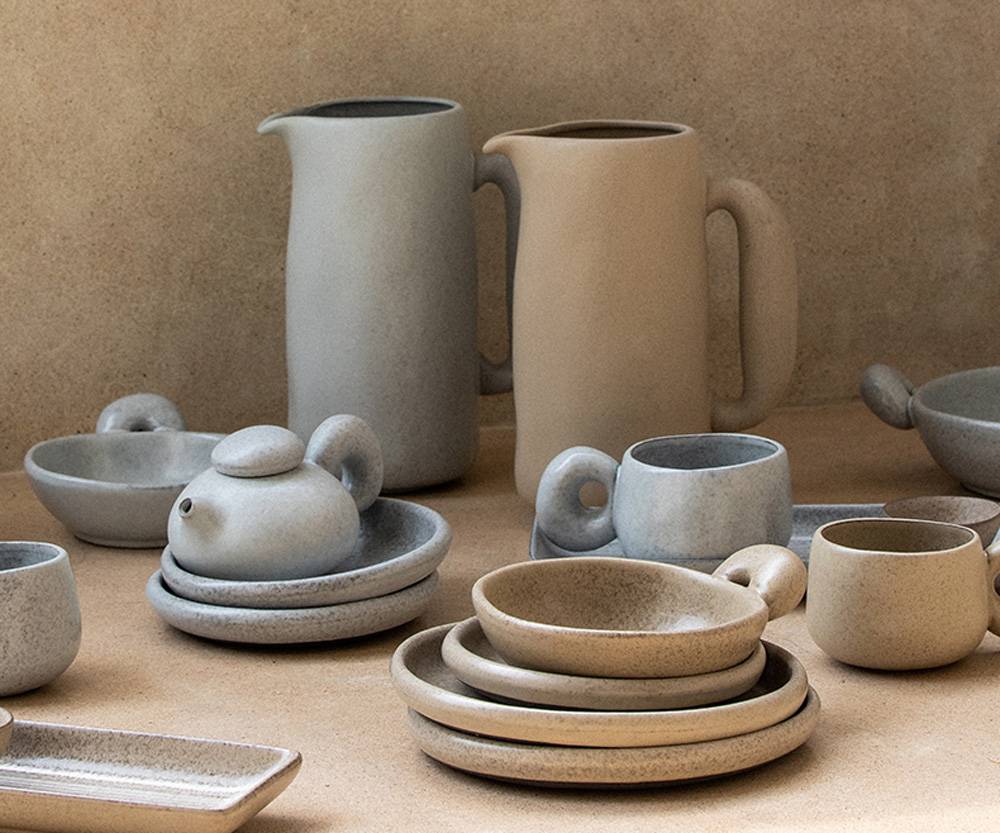 Speaking of earth tones, we predict that this color palette will become the mainstream of Christmas 2022. This set of handmade dinner plates in earth tones is simply too good to be true. With the design concept of "less is more", this tableware is meant to add a sense of pleasure.
The material is made of stoneware, which is like a silk-lubricated touch to give people a comfortable feeling like spring.
The handmade shape is designed to give a sense of natural, unique form. The lines of the shape are smooth and unobtrusive. This set is currently available in two colors.
Baroque White Dinner Set
You can never go wrong with a set of white ceramic tableware. Whether it's a family dinner or a variety of holiday parties, it's perfect and won't feel out of place. The Baroque collection has a unique charm with its nano-glazed surface and embossed design, romantic and mysterious. In addition, this set can be perfectly matched with any dish, it is a tableware worth getting for every family.
Nordic Christmas Dinner Set
If you have enough budget and plan to pick a set of tableware specifically for Christmas, then this set will definitely surprise you. This set is designed with various Christmas elements and is full of a festive atmosphere. Some people may be concerned about safety. Please don't worry, this series of tableware is made by an underglaze process and fired at high temperatures. So it is safe in both oven and microwave.
Currently, this series of tableware can be customized with a name on the bottom of the tableware, which is also a very suitable Christmas gift.
The colors of winter elements will be the main colors in the Christmas decoration in 2022. Winter colors such as glacier blue, misty blue, and midnight blue often remind us of the cold Nordic landscape. If you have already set your Christmas decoration style as Nordic winter colors this year, then this Camellia blue and white porcelain collection is definitely the right choice for you. The vintage porcelain shapes with blue and white tones are a perfect match with the Christmas season, which is full of snow and ice.
This collection of porcelain tableware is fired at 800°C normal temperature and 1350°C, which makes it very strong and durable. In addition, the tableware set is also underglaze craft and completely safe for contact with food. Suitable for microwave, dishwasher, oven, and refrigerator.