It's time to make your Christmas table decoration! Choice of colors, number of guests, mistakes not to make… Here are some keys to setting up and making a successful festive table worthy of the name.
Do you want to set a beautiful table to delight your guests? Excellent idea! Before you start, here are the questions to ask yourself beforehand as well as some tips for a successful Christmas table.
How many guests will be present?
First of all, you have to know the number of guests who will gather this Christmas evening. Also, calculate the number of children present. A table set for four people will necessarily be different from a table for ten or twelve guests. If there are many children, you can set a table just for them. Of course, there must be a homogeneity of age groups for this. On the other hand, taking stock of the number of guests won't allow you to send out too many invitations if you have neither the necessary equipment nor the space.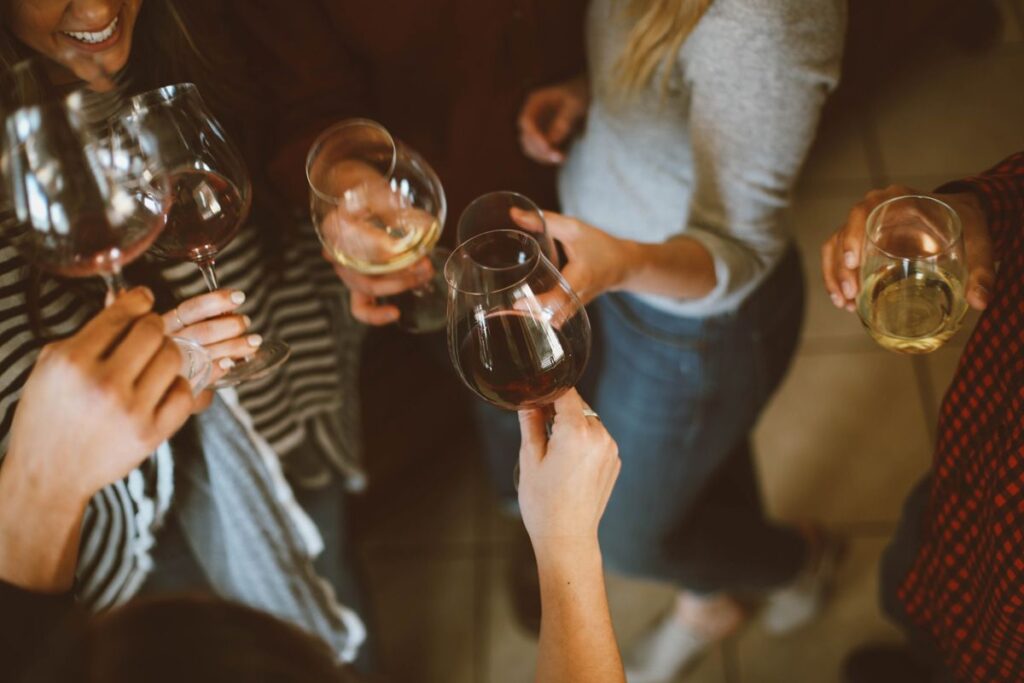 What budget to spend on Christmas table decoration?
It is also necessary to wonder about the budget that one wishes to put on this festive decoration. Designing a Christmas table entirely with your own hands is undeniably cheaper than if you decide to buy everything. As well to reduce your budget, you can use items you already own. Note that if you want to opt for flowers, the budget can quickly fly away. Please bet instead on seasonal foliage for a floral arrangement at a low price.
What colors are for his Christmas table?
Finally, think about the colors you want to highlight. Red and green, universal colors of the end of the year, are always fashionable. But today, all colors are allowed as long as there is harmony between the environment – dining room and/or living room – and the Christmas table. It is the style you have chosen and the way in which you have harmonized the colors that will decide the success of your atmosphere. A table that displays the same colors as those of the tree will create a particular harmony, especially if you choose a color such as white or beige.
If you want to try something new, please refer to our past article: What Are The Decoration Trends For Christmas 2022
What tableware to use for your Christmas table?
On the crockery side, to avoid any bad taste, it is preferable to opt for a white service that will match all styles and colors. As a result, avoid crockery with busy patterns unless it is a set specifically dedicated to Christmas. In this case, it is necessary to take only one or even two colors from the service for the rest of the decoration.
Serve up in style with serving platters and trays
There are four rules that are essential for the festive season holiday – Indulge, Create, Be Yourself, and (most importantly) Entertain. As such, serving ware is an essential part of any Christmas table setting.
Add beautiful serving bowls filled with delicious Christmas delights. For example, you can place your roast potatoes and root vegetables in them ready to serve and share.
Serving trays and serving platters are not only the using ware, but also are an excellent way to create a stunning centerpiece for your Christmas table. Of course, you can stack these bold serveware items with delicious festive foods.
Choose the perfect glassware to go with your Christmas dinner
Every big meal needs beautiful glassware to toast! This is a must. Perhaps you could decorate your Christmas table with Wedgwood goblets.
Wedgwood's stemware is perfect for a variety of elegant occasions, in addition to adding a sense of relaxed sophistication.
Of course, if you prefer a more relaxed atmosphere, explore Becasa Porcelain champagne flute sets, which come in a variety of styles. Match your traditional or modern Christmas table setting.
What are some additional Christmas table settings to keep in mind?
Once you have your tableware, glassware, and beautiful table decorations ready, consider how you can bring the Christmas season into your Christmas table setting. After all, this dinner is the most special day of every year.
Here are a few tips for inspiration.
From pine boughs to decorative winter berries, add little touches to your table that are reminiscent of the Christmas holidays.
Embrace the colors of the season when choosing a tablecloth and include festive napkins to add to your perfect Christmas table setting. If your dinner setting is classic white, use a red or green tablecloth as a backdrop.
For an extra touch of luxury, add tapered candles in beautiful gold candlestick holders.
What are the mistakes to avoid to set up your party table properly?
There are three rules to follow:
Please do not choose too many colors for your decor,
Do not overload your table with trinkets and decorative elements,
Do not mix styles.
Generally speaking, a table with a few well-chosen accessories will always look more harmonious than an overloaded table.
What are the basic rules for setting the table properly?
If all the fantasies are of course allowed, here are the bases for setting a table in the rules of the art:
Cutlery is placed in the order of use
The fork is placed on the left and the knife on the right just like the tablespoon
The water glass is placed furthest to the left in relation to the wine glass.
Last minute tips
First and foremost, take some time to reflect and decide on your choices. Plan your table decoration as you do your menu selection. This will prevent you from ending up on Christmas Eve with missing items. Don't wait until the last few days to shop for table decorations. And then, to find ideas, take advantage of Wednesdays and weekends to put your blond and dark heads to work on making menus, place cards, napkin rings…
You can also spread powdered artificial snow, moss, fir branches, eucalyptus, etc., in the middle of your table and place candle holders, and Christmas balls there. And to be ready in time, it is advisable to try to start preparing your Christmas table the day before. For example, ironing the tablecloth with starch, folding the napkins, setting up the dishes… Because, on the same day, there is always a lot to do in the kitchen… Unless everything is ordered!