The reactive glaze is a type of glaze used in ceramics that creates unique and unpredictable patterns on the surface of the piece. It's achieved by mixing different raw materials and applying them to the surface of the ceramic piece.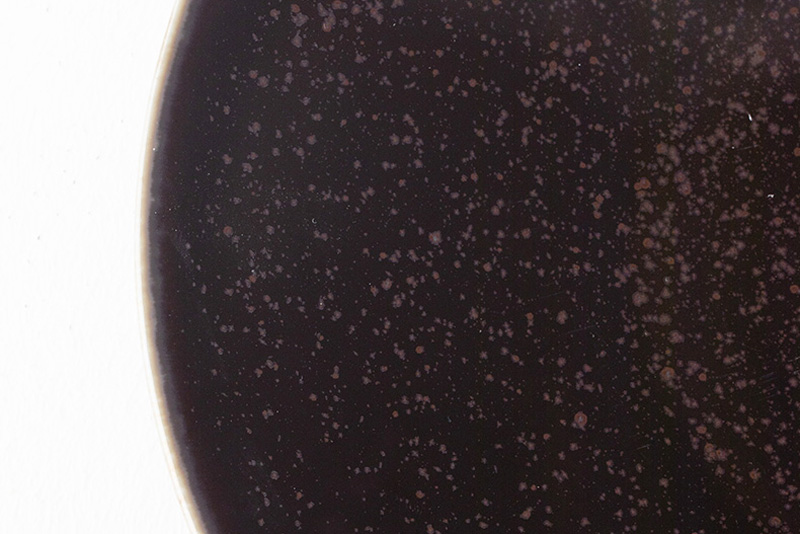 While porcelain is a popular choice for ceramic pieces due to its strength and translucence, it is not suitable for the reactive glaze. This is because porcelain has a very low absorption rate, which means that it doesn't allow the glaze to penetrate the surface and react properly.
The low absorption rate of porcelain creates a barrier that prevents the glaze from interacting with the surface, which results in a uniform, uninteresting surface. The unpredictability and beauty of reactive glaze come from the way it reacts with the surface of the ceramic piece, and if the glaze cannot penetrate the surface, it cannot create the desired patterns.
In conclusion, porcelain is not suitable for reactive glaze because of its low absorption rate. If you're looking to achieve the unique and unpredictable patterns created by reactive glaze, you should look for ceramics with a higher absorption rate that will allow the glaze to react properly with the surface.
Reactive Glaze Stoneware: A Unique and Eye-Catching Dinnerware Option
Reactive glaze stoneware is a type of ceramic dinnerware that has become increasingly popular in recent years due to its unique and eye-catching appearance. The term "reactive glaze" refers to a glaze that reacts with the clay body during the firing process, creating unique and unpredictable patterns on the surface of the piece. This creates a one-of-a-kind look for each piece of reactive glaze stoneware.
The process of creating reactive glaze stoneware involves applying a glaze to the clay body, which is then fired at high temperatures. The glaze reacts with the minerals in the clay to create unique patterns and colors that are characteristic of reactive glaze stoneware. The glaze may contain ingredients such as iron, copper, or cobalt, which react with the clay to produce the desired effects.
Reactive glaze stoneware is known for its organic, natural appearance, which is often described as looking like a stone or mineral. The glaze is applied thinly, which allows the natural variations in the clay to show through. This creates a unique look for each piece, as no two pieces of reactive glaze stoneware are exactly the same.
In addition to its unique appearance, reactive glaze stoneware is also highly durable and functional. It is resistant to chipping, cracking, and staining, making it a practical choice for everyday use. It is also microwave and dishwasher-safe, making it easy to care for.
Reactive glaze stoneware is available in a variety of colors, from muted earth tones to vibrant blues and greens. This allows for a range of design options, making it easy to find a set that complements the decor of your home. Whether you are looking for a pop of color to brighten up your kitchen or a more understated look, you can find reactive glaze stoneware that fits your style.
In conclusion, reactive glaze stoneware is a unique and eye-catching dinnerware option that is both functional and durable. Its unique appearance and range of colors make it a popular choice for those looking for a dinnerware set that is both practical and stylish. Whether you are setting the table for a dinner party or just enjoying a casual meal, reactive glaze stoneware is sure to add a touch of beauty and elegance to any dining experience.