Which material to choose between ceramic plates or porcelain plates? Which shape to choose? How many dinner plates are best to have?
What material for your table plates?
If there is one element to take into account when choosing your table plates, it is the material they are made of. The style you choose and their appearance (although also determined by the material) will ultimately only be secondary. Why? Because the material is what will determine the longevity of your interior crockery, their resistance, and also their maintenance.
Beyond the mythical plastic or cardboard plates (which are not recommended for all types of receptions), you will find different materials for your plates. In order to better find you, we are going to detail here some of the materials available to help you choose the one that will best suit your needs (and no, we will not detail more on the paper plates).
Therefore, we are going to start by telling you that there are ultimately only three possible materials, which are all derived from ceramics: stoneware, earthenware, and porcelain.
Stoneware has a more rustic and authentic appearance. it is the most resistant ceramic of the three.
Earthenware is surprisingly more fragile than porcelain because it is more porous. If your earthenware is damaged, the damaged part will tend to blacken.
Porcelain is the whitest and most translucent ceramic. It is the reference in terms of tableware, also waterproof and resistant to mechanical or thermal shocks.
Although ceramic or porcelain plates are very different in appearance, there are very few differences in their manufacturing processes. During the Renaissance (period during which ceramics and porcelain became works of art and no longer just utilitarian objects as in the Middle Ages), the technique of ceramics gradually moved away from Moorish techniques and approached the technique of Chinese porcelain.
So what's the real difference? Quite simply, porcelain plates are thinner and more translucent with a shinier finish. While for its part, ceramics can be less fine with less ambitious shapes and a little less worked during life. In terms of decorations, you can find them anywhere.
How to choose the material for your plates?
Once you know the different options regarding the materials of the plates, the job is only half done: you now have to choose the material of the said plates.
As with all decorative choices, the first and most important element you need to consider is your taste. If the tableware appeals to you, you will always find a way to use it, whatever the material. The second element is the use you will have of them. How often will you use them? Daily or for occasions? This will particularly influence the durability of your plates.
The use you will have of your plates for the dining table will determine everything, either the material and their resistance to time, and to the different washes, through the washing technique (by hand or in the dishwasher?). And as far as the style or shape is concerned, this will also be determined by the use you will have of it but also, and above all, by your taste.
Note however that another element to take into account is the number of plates you are going to buy. Although this criterion is not inherent to the plates, it is important for you to know how many table plates you will need to have. Do you use it often? And have you thought about dessert plates and soup plates?
How many dinner plates are best to have?
If you use less, you will always manage to get by with a set of 6 plates of each type. If you use them regularly and in larger numbers, but above all if you have enough space, you can select the dinnerware sets of 12 plates. This may seem like a large number to you, but if you use your plates a lot, you can keep part of it for regular use and the other for occasions, or to replace plates that have been damaged over time or broken. You are probably saying to yourself at the moment: "very good, but how do I choose my plates with all this, me? ".
For this, we will tell you in the next part which table plates to choose from depending on the use you will have of them.
Which material to choose between ceramic plates or porcelain plates?
As mentioned above, the use you will have of your plates will determine the material you should choose in order to best match it. Also, it has been mentioned that porcelain is stronger and more refined than ceramic. For daily use, it will probably be better to opt for porcelain tableware. Since the porcelain will resist better over time and especially washing. In addition, you can also find very nice glaze, like on this ceramic plate.
However, if you want to invest in a beautiful service for entertaining, then porcelain tableware will be perfectly suited. The good porcelains are quite resistant, they should serve you for more than one reception and even accompany you for many years! However, they require more attention and scratch more easily, which should not be a problem for occasional use. Among the different models that you can find on our site, you will find sets of porcelain plates in three different sizes.
Finally, what if you have no plate and therefore have to buy some for daily use? Whether you are moving into your first apartment or all your plates have been broken during a move, the best option is to opt for two distinct services: a service for everyday life, and service for entertaining.
Which shape and pattern to choose?
One last word about choosing your plates for the dining table: style! Although you can't go wrong with round and white plates, it's always nicer to choose a little more original patterns, which will brighten up your plates even more. The element that brightens them up the most is, in essence, the dishes you put in them. To choose the style of your decorative plates, you will not have a lot of options: in the end, you will only have to choose the shape, the color, and the patterns. For shapes, you will essentially find round plates and square plates.
When it comes to patterns and color, trust your instincts: no pattern or color is better than another! Ultimately, what matters at this level is that you like the plates and that you want to use them. Just note that the silver or gold borders will spoil if you put them in the dishwasher.
We often say "set the table", which can be translated as "dinnerware" and "glass". For the latter, you can easily get some by stuffing yourself with mustard and/or hazelnut spread (small format) and recovering the jars. Who doesn't have a wonderful collection of glassware at home?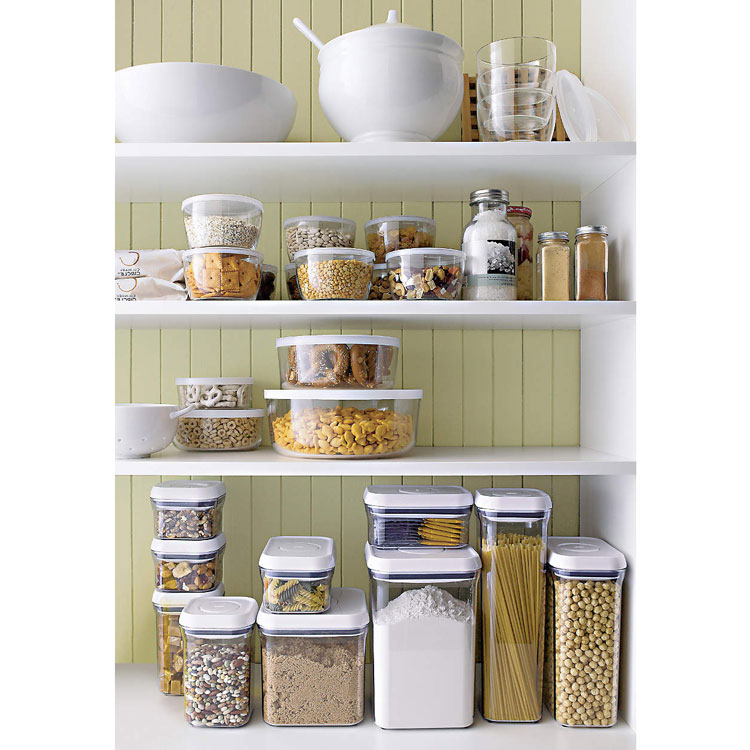 However, if you want to have a plain collection of glassware, you can opt for pretty services matched to your table plates, just like your dinnerware. You will find on our site many table glassware that will be perfect for everyday use. If you opt for very transparent glassware, they will be able to match, whatever your service!
And if you are a little fussy, you can accompany your plates and glasses with coasters so as not to stain your tablecloth or your table.
So as not to dirty your table when you are eating (if you don't opt for a tablecloth or if you want to be more careful), you can also accompany your plates with placemats. But the only constraint to match them will be their color and patterns, and the only thing you need to consider is whether you like the two matching or not.
Now, you already know enough to be able to choose the dinner set that will be perfect for you. Even a little more! So, what material are you going to choose? Do you have porcelain plates or ceramic plates? Do you have any other questions? Please do not hesitate to tell us about it in the comments!