Among the necessities of your canine companion are leashes, beds, toys ……! But there is another item that cannot be ignored and that is its bowl. This is to provide them with food and water, as well as for their health. Faced with such a vast array of offers on the market, how do you choose the best bowl for your canine? First, you need to ask carefully about the material of the chosen bowl. Then comes their size and dimensions. And finally, the needs of your pet.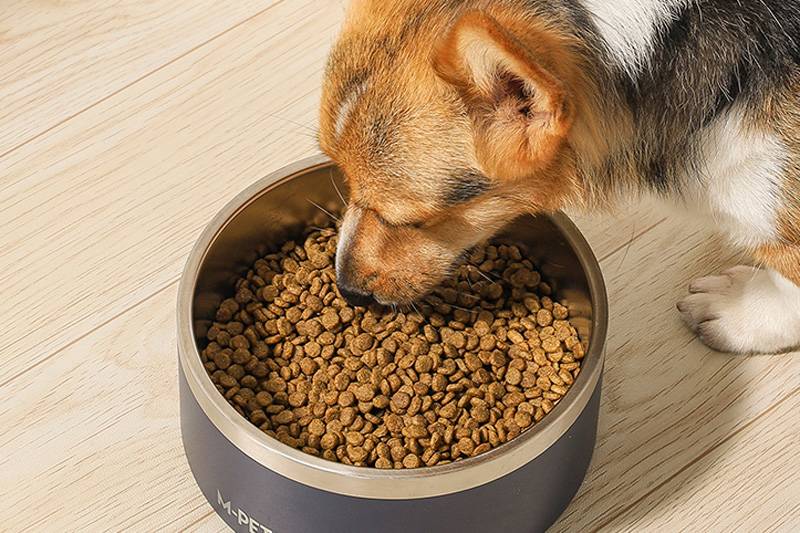 Good cleanliness
Regardless of what the dog bowl is made of, it is important to thoroughly clean your dog's food and water bowls. Suppose you have ever rubbed your fingers inside a bowl. You may be able to feel a somewhat sticky substance that is known as a biofilm. Some bacteria can hide there, such as Listeria, E. coli, and Legionella, proliferate there. Biofilm is also one of the reasons dogs can get infections, such as urinary tract, bladder, or ear infections.
Therefore, we recommend helping your dog wash his food bowl after every meal to avoid contamination. A simple rinse with warm soapy water is all that is needed. If there is a separate dishwasher available for canines, that would be a great addition.
As for water bowls, they should be dried before being put back in the water. You can also rinse it more than once with boiling water and then dry it. Many people make the mistake of repeatedly filling the bowl with water without washing it, which can make it very easy to form a biofilm. In the case of water bowls, in addition to wiping them after each use, wash them thoroughly every two to three days.
Materials of Dog Bowl
From ceramic to stainless steel to plastic, dog bowls are available in a variety of materials. This can complicate your purchase, and each type of bowl has its own features and benefits. Next, we'll help you pick the right bowl for your dog with our expert dog trainers.
Plastic Bowls
Plastic bowls are cheap. Besides, plastic bowls come in many colors, shapes, and sizes. So, the plastic bowl is the most versatile. The key is that it does not break when dropped and it is easy to carry. For example, you can take it with you when you travel.
However, the teeth of canines are very prone to scratching on plastic bowls. Therefore, bacteria can grow very easily in those locations. Unfortunately, even after cleaning, most of the bacteria will still be there. Therefore the bowl must be replaced every so often.
On the other hand, some animals can be allergic to plastic. This is usually a mild reaction to the skin on the chin or face. Also, beware that some bowls give off Bisphenol-A. This can be dangerous for your dog and can leach into his food.
Stainless Steel Bowls
Stainless steel bowls are lightweight and will not change the taste of food or water. They are easy to clean daily. The bottom surface can have a non-slip coating to prevent the dog from moving his bowl during meals. Stainless steel is not available in a variety of colors but has good resistance over time. It also has the advantage of being hypoallergenic.
While it is durable and virtually unbreakable, it is important to maintain and clean it. There's no need to break the bank either; this material is dishwasher safe. If you choose a stainless steel bowl, choose one that is rubber-free to maximize its lifespan.
But some dogs don't like using stainless steel bowls because they can be very prone to making some noise that can be extremely uncomfortable for your dog's ears.
Ceramic Bowls
Ceramic bowls are usually heavy enough to be stable and will not be moved by your dog. Ceramic bowls are known to be available in a variety of sizes, colors, and designs and are very easy to maintain. Ceramic does not change the taste of food or water and is certainly BPA-free, making it the perfect choice if you want your bowl to blend in perfectly with your decor. However, the main drawback of this material remains its risk of breakage.
Therefore, it is important to check the bowl regularly. Be on the lookout for any cracks or chips in the bowl. If you find any problems, even if they are not very noticeable, you will need to replace the bowl.
Stoneware bowls have the same characteristics as ceramic bowls, but they are stronger and more durable than ceramic. Stoneware dog bowls are generally shiny and waterproof, so they are also less likely to develop a biofilm. In addition to this, make sure that this stoneware bowl is dishwasher safe. When using it on a daily basis, look out for cracks.
Slow Treater Bowls
Is your dog eating too fast? The slow-treater bowl will be perfect for your dog. Often made of BPA-free plastic, these bowls are designed to exercise your dog and slow his swallowing speed.
It has a high profile and offers different internal structures. These are designed to slow down your dog's eating by allowing him to eat smaller amounts of food at a time. In addition, this bowl can save your dog from digestive problems such as excessive gas and vomiting.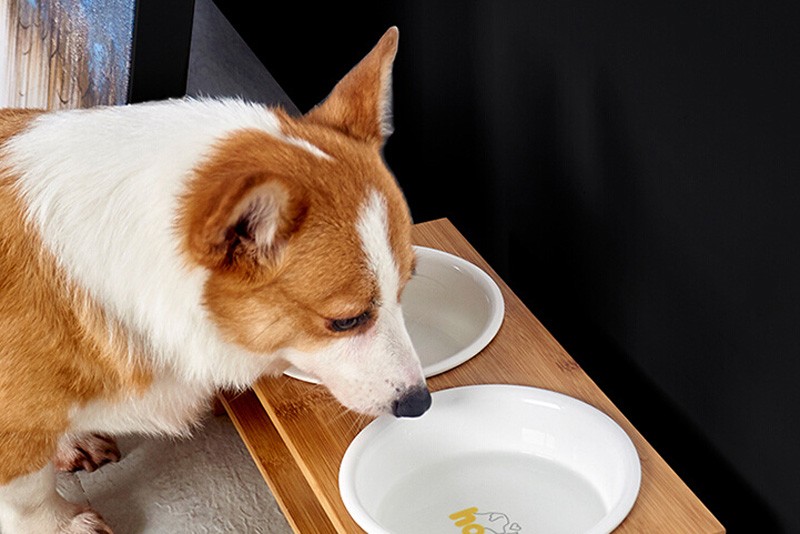 How to choose the right bowl size?
The size of your pet's bowl must be appropriate for the size of your pet and the amount of food consumed at each meal. If you have a large or older dog, you can use a raised dog bowl so he doesn't have to bend over to eat. This feature also makes it easier and more comfortable for him to eat.
A small bowl with a shallow bowl is recommended when raising a puppy. This way, he can reach the bottom of the container effortlessly. When the size of the bowl is not suitable, the depth of the bowl can cause pressure on the animal's throat. The same type of bowl is recommended for dogs with short muzzles. In contrast, when your dog has a long mouth, it is best to choose a bowl with a deeper bottom.
How do I pick the right bowl shape?
The shape of your dog's bowl is also a factor to consider when purchasing. If your dog is small in size or has a small muzzle, a low-sided bowl is recommended. A ridged or curved model is also suitable for dogs with short noses. Therefore, the breed of the animal is another criterion to consider for its bowl shape.
If your dog has long, drooping ears, a pyramid-shaped or high-sided bowl is recommended. The latter shape will prevent the animal from being disturbed by the ears. If your pet likes to wolf down his food, the Becasa Pet Bowl is the right choice for you. The shape of the bowl will help him slow down his eating, allowing him to better enjoy each meal. Using this container will help prevent weight gain, gastric torsion, digestive disorders, and the risk of obesity.